About Us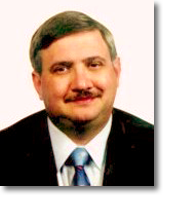 George B. Beranek, M.D., MBA
Chairman of the Board and Co-Founder
Dr. Beranek is an Emergency Physician who practices in both urban and rural practice settings. Although trained as an allopathic physician, Dr. Beranek encourages the integration of alternative and traditional therapies in his practice.
Dr. Beranek received his BA in Biology,Chemistry and Mathematics and his MBA both from Rosary College in River Forest, Illinois. He attended Medical School at the University of Illinois in Chicago and completed his residency in Internal Medicine at the University of Chicago affiliated Louis A. Weiss Memorial Hospital. He has been actively practicing in Emergency Medicine for over 22 years. Dr. Beranek currently serves as Director of Medical Education and the Regional Disaster Medical Director at Rockford Health System where he has been extensively involved in the area of Emergency Preparedness and Response in healthcare and communities.
In addition to serving as Chairman of the Board of Spectrum, Dr. Beranek has served as a member of the Board of Trustees at Chicago Medical Society, a Delegate to the Illinois State Medical Society's House of Delegates and an Alternate Delegate to the AMA's House of Delegates. He was also a Surveyor for the Joint Commission for Accreditation of Healthcare Organizations (JCAHO) now The Joint Commission (TJC). Dr. Beranek was Assistant Professor in the Department of Medicine and Adjunct Assistant Professor in the Department of Family Medicine at Rush Medical College before moving his academic affiliation to the Department of Medicine at the University of Illinois College of Medicine, Rockford in 2001.
---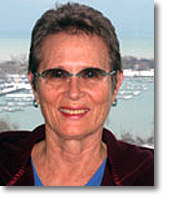 Martha Howard, M.D.
Medical Director
Dr. Howard has a Master's Degree from Harvard University in Chinese Language and Literature and an M.D. from Loyola University Stritch School of Medicine. She was a board member for three years of the American Association of Acupuncture and Oriental Medicine, and was a board member for ten years of the National Institute for the Clinical Application of Behavioral Medicine. Dr. Howard is the author of a Wellness CD series, Power of Suggestion, and is a teacher of Tibetan Yoga.
Dr. Howard combines Traditional Chinese Medicine (including traditional acupuncture, laser acupuncture and herbal medicine) in her family practice. She also offers environmental and preventive medicine, guided imagery, and sound-based therapies. She is a pioneer in the field of integrative medicine, which she has been practicing since l982. An administrator, teacher and speaker as well as a clinician, she is Medical Director of Wellness Associates of Chicago.
---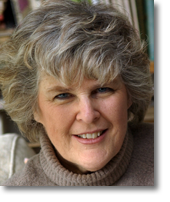 Alice Nixon, MSW, LCSW
Executive Director and Co-Founder
Alice Nixon is Executive Director of Brain Breakthrough Inc., a Northbrook based psychotherapy practice, and Faculty Member of the College of Syntonic Optometry(a non-profit organization engaging in photoretinology research, the therapeutic application of light to the visual system).
Alice initiated and developed the first International Light and Sound 2000 Conference, and has given workshops and seminars around the country to the healthcare profession since 1984. Alice is a licensed clinical social worker in private practice in Northbrook IL. (BrainBreakthrough.com and LetsAskAlice.com). Nixon has practiced psychotherapy for over 20 years, specializing in stress management, anxiety, PTSD (post traumatic stress disorder), depression and learning disorders. Her modalities include: HeartMath, EMDR, Thoughtfield Therapy, EFT, Neurosensory Development and Strobic Colored Light Therapy, Sound Therapy, Vestibular Stimulation and more.
---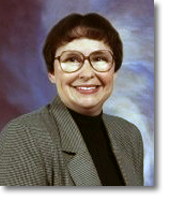 Kala Bailey, MS (Counseling), MA (Communications),
MS (Nutrition), CHT (Certified Hypnotherapist)
Vice President
Kala Bailey is a psychotherapist and licensed dietician. Kala is currently on staff at the Midwestern Regional Medical Center in Zion working with cancer patients. In her private practice she specializes in anxiety, post-traumatic stress syndrome and eating disorders. She is a member and professional speaker for ANAD, a non-profit Eating Disorders support group.
---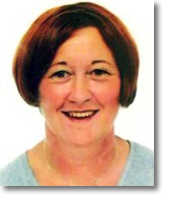 Monica Byrne O'Malley, RN, RM, Dip.Psych.
Director of European Operations
Monican Byrne O'Malley is Director of Training in Neurosensory Development at the Counseling and Light Therapy center in Carlow, Ireland. Monica has had more than 22 years of experience utilizing this state-of-the-art technique. She is the recipient of a National Council for Education Award and is certified in Social Studies in Parish Ministry and Humanities in Philosophy and Theology. Monica is a trained hypnotherapist specializing in relaxation techniques and smoking cessation. O'Malley has become a sought-after international personality known for her lively presentations and teaching style. Radio and television audiences in England and Ireland recognize her expertise as a Consultant Practitioner and Trainer.
---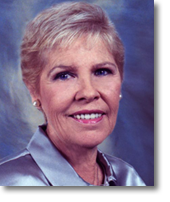 Ellen T. Coughlin
Spectrum Vice President, Marketing Services
Ellen Coughlin held the position of Director of Marketing Services at Random House, Inc. in New York City before coming to Chicago. Among other pursuits, she served as the Admissions Coordinator for a network of Sylvan Learning Centers. Currently, she is an ESL tutor for the Alliance for Lifelong Learning at Oakton Community College.
---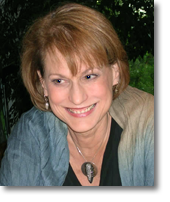 Judith Perlman
Board Member
Judith Perlman received her B.A. in Psychology in 1978 and her MSW in Social Work in 1980 from Wayne State University, Detroit, Michigan. She has had postgraduate training in hypnotherapy, marital and family therapy, bereavement, and end-of-life issues. She has published several articles on the subject of "forgiveness" in Coping Magazine and Chicago Caregivers.
In 1980, Judith established her private practice and in 1991 joined the Cancer Wellness Center in Northbrook, IL. In her 13 years as part of the Center's clinical team, Judith facilitated support groups, conducted workshops for participants and professionals, and counseled individuals, couples and families. During her tenure at the Cancer Wellness Center, she founded its Professional Education Program, and subsequently developed its first Spirituality and Healing Programs.
Judith Perlman currently maintains a private practice in North Suburban Chicago (judithperlman.com), where she specializes in integral psychotherapy with individuals, couples, families and groups. She provides clinical supervision for professionals, and currently offers group therapy focusing on spirituality and integral healing. Judith also hosts forgivenessandhealth.com a free online resource guide.